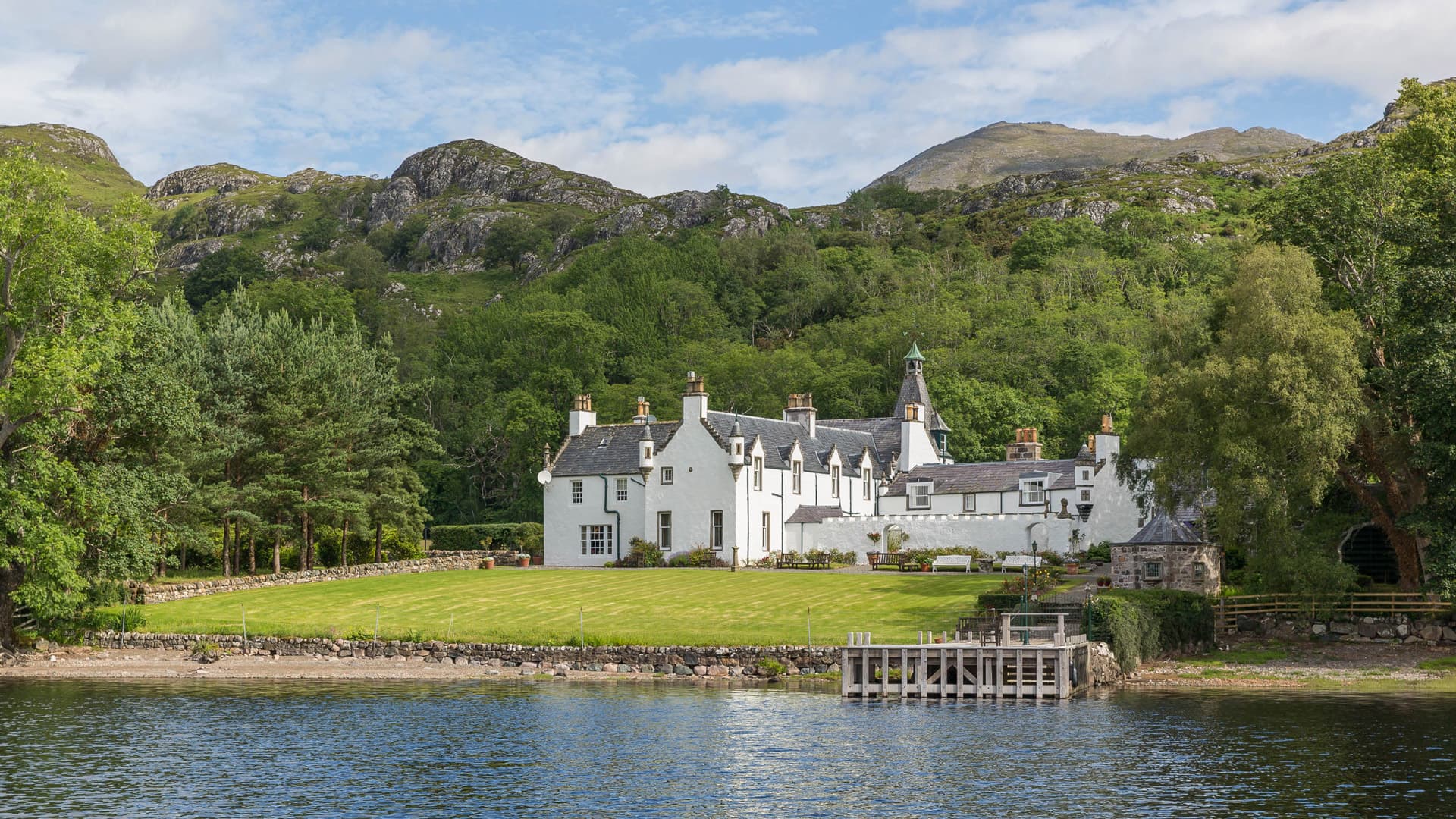 Luxurious Letterewe Lodge
This stylish home is your own fairytale, turreted lodge on a Highland loch.

Letterewe is accessed by private launch from the estate pier on the south side of the loch, off the A832, where the boat will be loaded for you. Arriving at the house is a truly memorable experience. It is self-catering – unless you bring a cook – and sleeps up to 19. It is still used for stalking holidays in the autumn, but is equally suited to family breaks, small weddings, corporate events, board meetings and special occasions.
The warm, farmhouse kitchen is a cook's delight, equipped to a high standard, with a four-oven Aga at its heart and a two-oven gas range cooker. The lodge is beautifully furnished with antiques and bespoke art. There are open fires in the public rooms, including the games area, which has a three quarter size snooker table. Rooms offer inspirational views of the loch or the rose garden.
Relaxing at Letterewe is as easy or 'hard' as you want to make it. Spend a lazy hour doing a jigsaw, reading, browsing in the library or playing snooker – or head into the hills to see what you can discover. Climb mighty Slioch mountain, or step out along the route of the last "post run" in Britain – from Dingwall to the Western Isles – which passes by the lodge.
Letterewe is the perfect large family home with a selection of interesting, extremely comfortable, and individual bedrooms, including a luxurious suite with a four poster bed. There is a cupboard full of games to occupy indoors on rainy days. Outside, paths and tracks allow guests to explore the oak woods and the hills.
Letterewe estate is home to an extraordinary range of wildlife. There are around 2,000 red deer, including many impressive royal (12 point) stags, which can often be seen grazing near the house at night. The hills and woods are also home to pine martens, badgers, foxes and wild goats. You may also spot white-tailed eagles, golden eagles and peregrine falcons.
THE PERFECT EVENT SPACE
Make Letterewe your exclusive meeting place.
Credits of this view go to David Crum – 330 airial.
Letterewe estate is a unique venue for your corporate meeting, training event, seminar or team building event. We offer the perfect hide-away at an inspiring location. Work and relaxation go hand in hand at Letterewe Estate. There is a range of experiences available.
Letterewe Estate offers the possibility of an unforgettable, bespoke wedding day for smaller groups, designed to your exact requirements, with the perfect photographic background wherever you look. Outdoor locations for the ceremony include the pier, the rose garden and the lawn between the lodge and the loch.
A FULLY-EQUIPPED LODGE FINISHED TO THE HIGHEST STANDARD
Letterewe is a romantic Scottish wedding venue, offering an intimate Highland experience and a wonderful bridal suite. Ideal for smaller wedding parties, the atmospheric, panelled dining room will seat in comfort.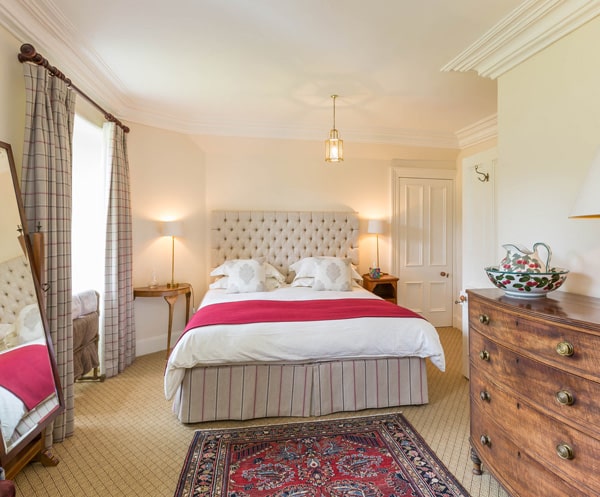 Letterewe stands for comfort. Look out any window and you see hills, native woodland, water – and the occasional magnificent stag. No power lines. No roads. No streetlights.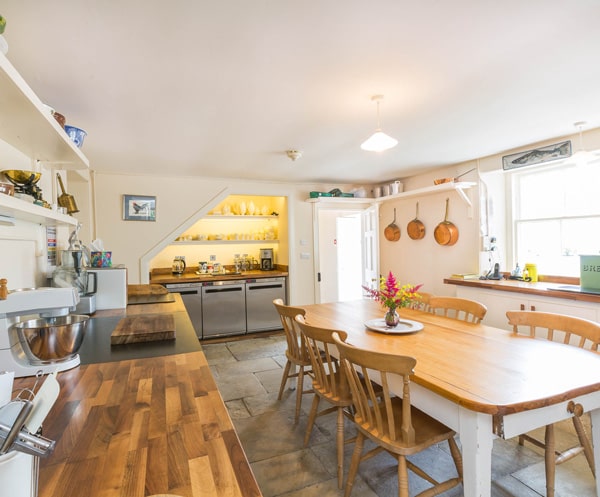 The cosy and well equipped kitchen is a cook's delight. But if you plan to take it easy, we can provide with contact details for your own cook.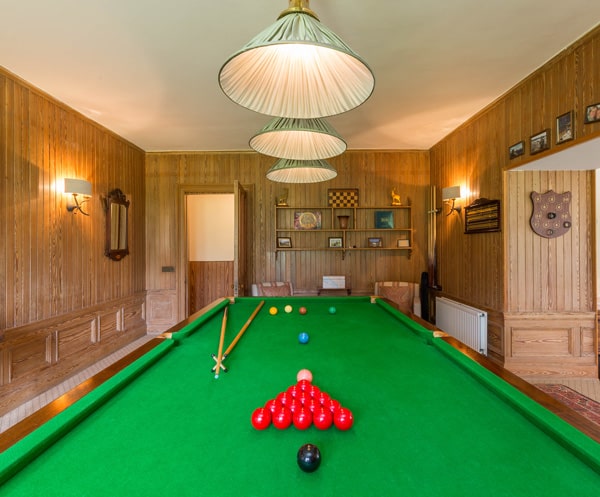 When the rain lashes the windows it's no hardship to stay indoors. Play snooker, browse the library or sit by the fire with friends and a cup of tea.

Effortless refinement in the wildest of settings
Luxurious loch side living
A traditional Highland lodge available for exclusive use as a large holiday home, wedding venue or corporate event venue.
Make our home your home in the awe-inspiring hills.
The highlights of Letterewe Lodge:
Traditional Scottish ambience.
Exclusive use.
Spectacular scenery.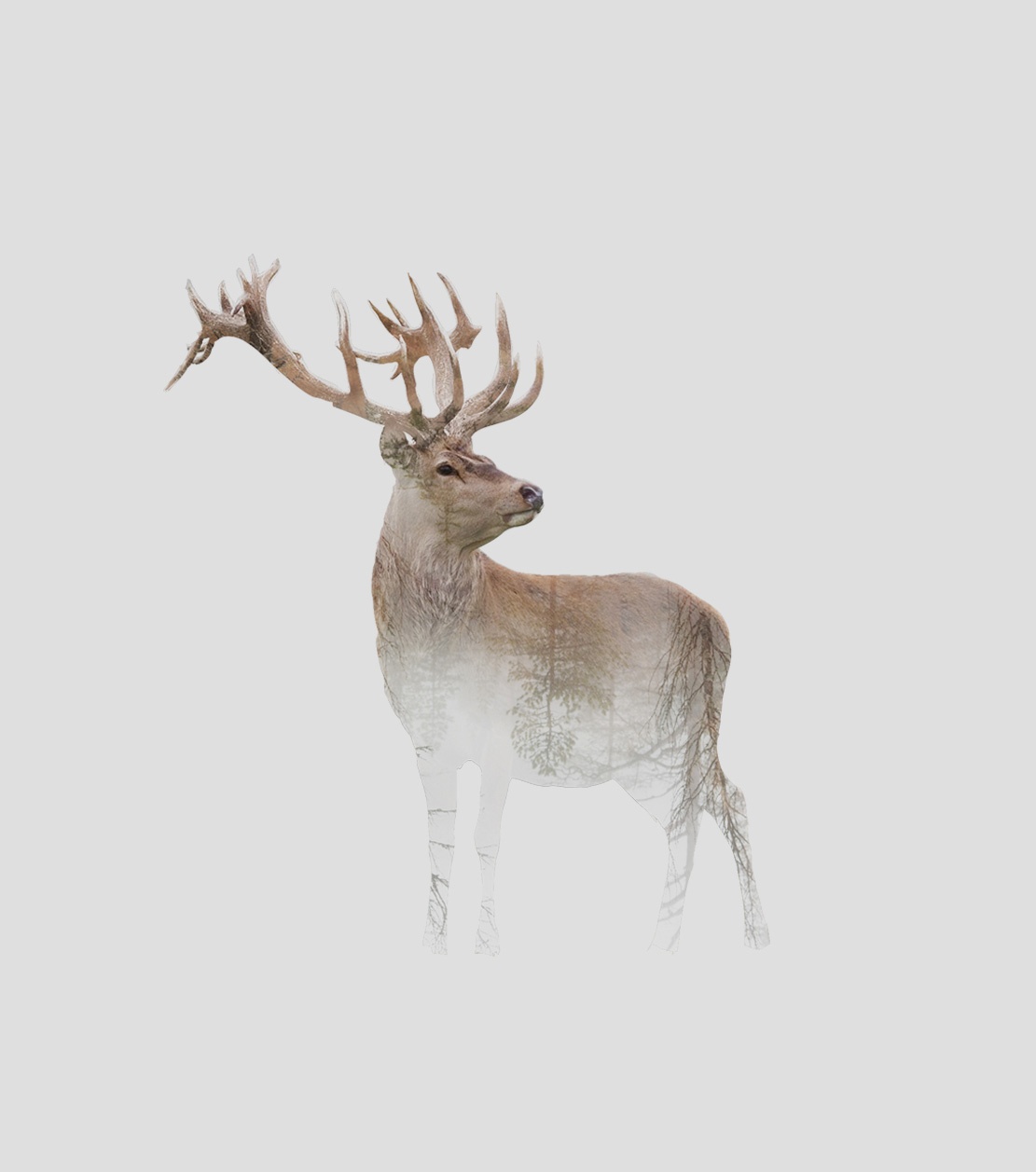 Detailed information about the Letterewe lodge
Lodge Overview
We would like to welcome you
Book your stay today