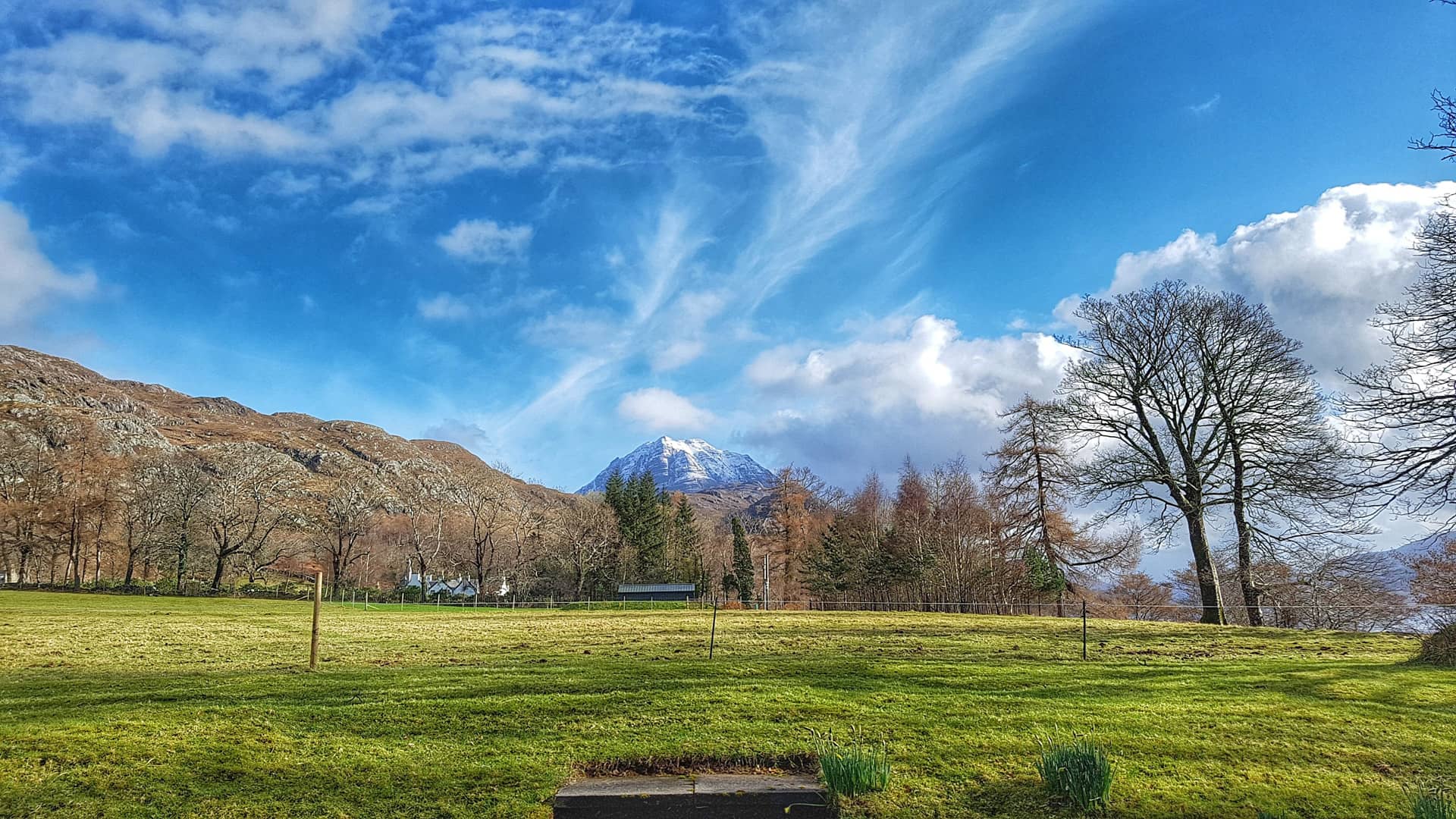 A breathtaking Highland estate
Our passionate team welcomes you.

We have put in place a small, but extremely hospitable team of staff at Letterewe, who are there to look after you during your stay. They are happy to talk to you about wildlife, lead walks on the estate or even teach fly-fishing.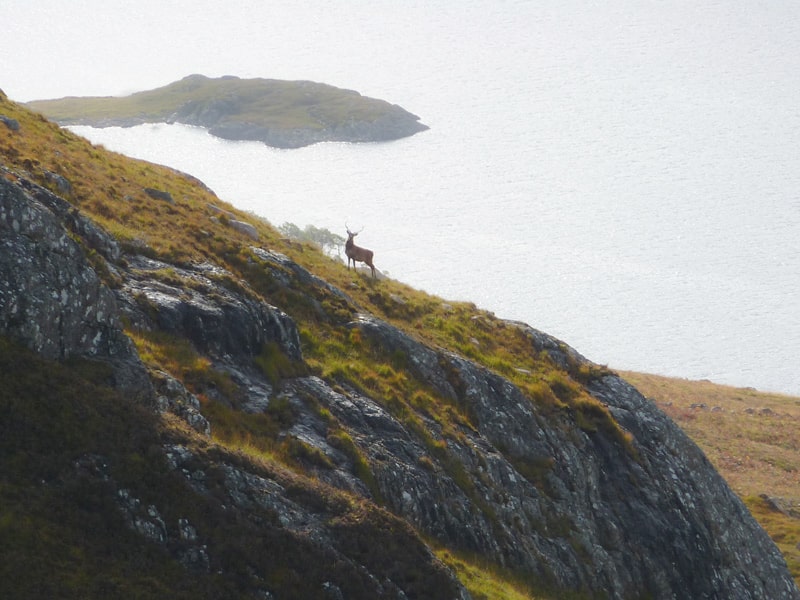 Guarding one of Scotland's great wilderness areas
Letterewe is a special place to all those associated with the estate and is managed sensitively and sustainably for the health of its wildlife and the precious native woodlands on Loch Maree.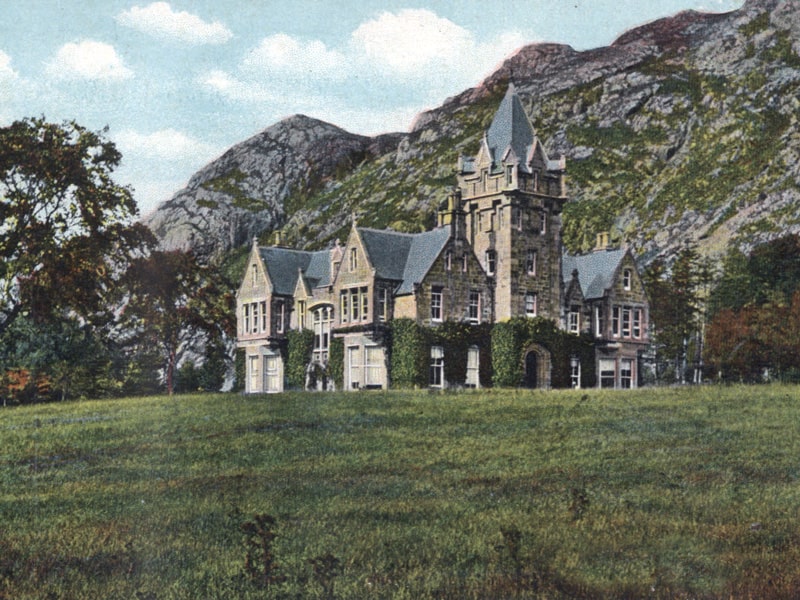 We are preserving our past and present legacy
The landscape at Letterewe was formed by the last Ice Age 10,000 years ago and we are conscious of sustaining the current environment by preventing insensitive development.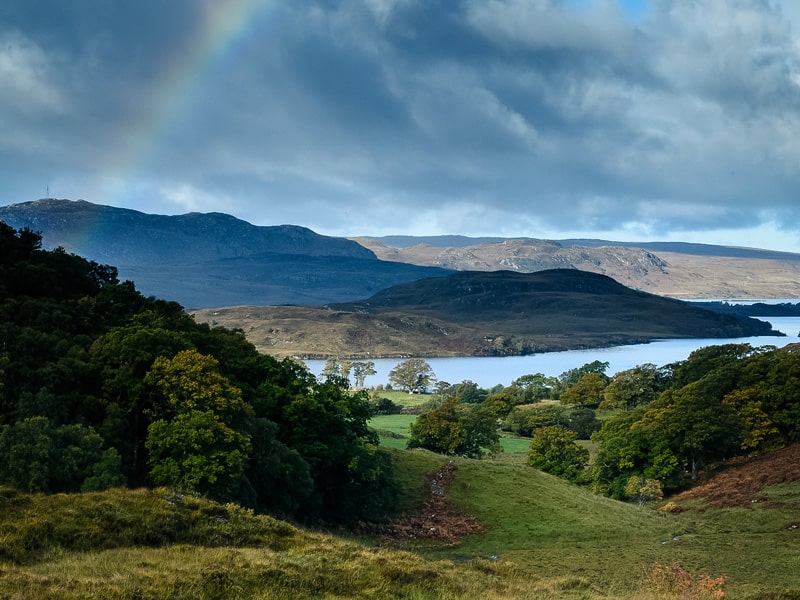 We take our corporate responsibilty seriously
We have reduced our carbon footprint by installing a mini-hydro scheme to provide power at Letterewe and have sponsored a number of scientific studies across Letterewe.
Each member of our professional and enthusiastic team has his or her own specialism but we all share a passion for Letterewe and the "last great wilderness". We are happy to introduce ourselves!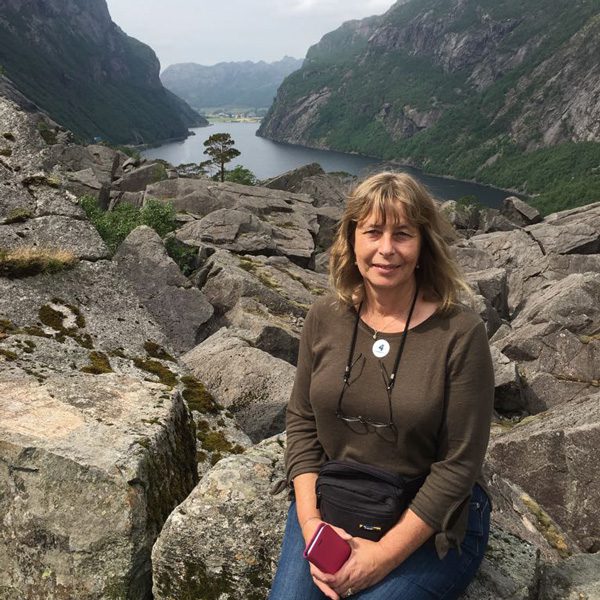 The Orkney islands is where I grew up and I work for Letterewe Estate since 1978. Letterewe is my life. After all those years I know every corner of Ardlair, Carnmore and Letterewe. Being the manager of the Estate is such a joy since I love the outdoor life and boating. My passion is trying to keep the Estate in perfect shape for future generations.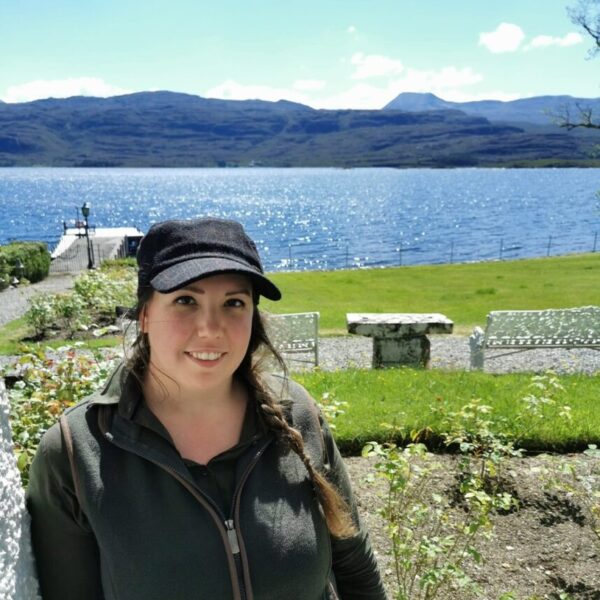 Dorina Freeman
Letterewe Housekeeper
I joined the team in 2022, after working at different hospitality jobs, Letterewe is where I feel I belong the most. I enjoy cooking, baking, swimming, wildlife spotting and exploring Scotland. Letterewe is a very special place, I never get tired of the stunning scenery and views. I feel very lucky to be part of the Letterewe team and contribute to its upkeep.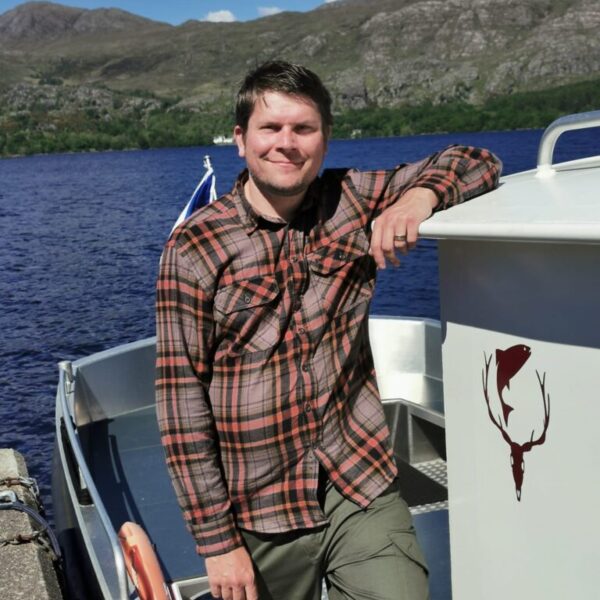 Vincent Freeman
Letterewe General Estate Worker
Helping to maintain this historic house and grounds is a very rewarding and satisfying task. When im not tackling the garden, you can find me fishing, exploring or painting! Stunning landscape, rich tranquility, varied wildlife, and fantastic artistic inspiration, (all of which are in abundance here) are just a handful of the many reasons why Letterewe has swiftly become the home I never expected, but am extremely grateful for.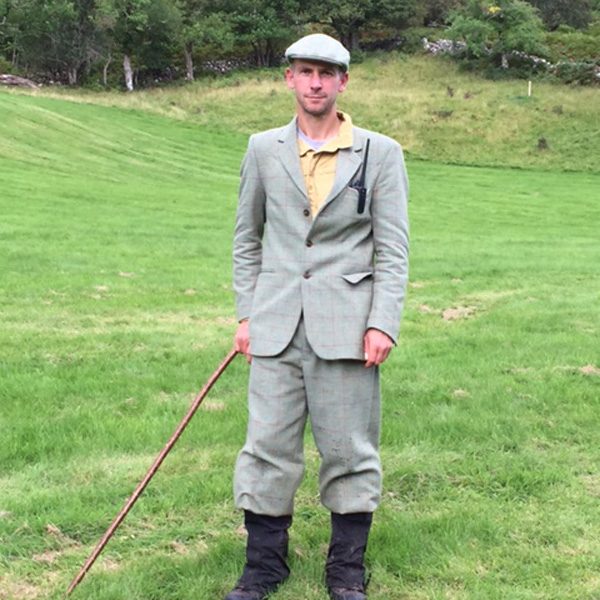 Andrew Oliver
Stalker Ardlair, Carnmore
I've been fortunate to have worked on some great sporting estates in Scotland and overseas but none can match the uniqueness and rugged natural beauty of Letterewe estate. I joined Letterewe as a stalker in June 2016. What's great here is the traditional way our ghillies and guests still walk from the lodge door to the stalking grounds with our ponies as no vehicles are allowed in the hills.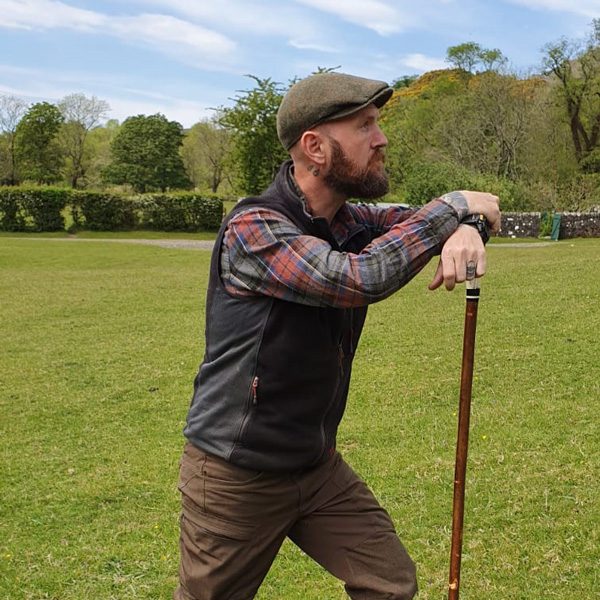 Paul Swan
Stalker Letterewe
From a young age I have worked with deer and this drove me to attend Elmwood college, now Scotland's Rural College, where I completed a course in game keeping and later on became an instructor. I worked in the gamekeeping industry as a stalker, grouse and pheasant keeper. What drew me to Letterewe estate was their views on deer management, biodiversity , conservation and tradition, along with the beauty of the estate. Paul is an Approved Witness for the Deer Stalking Certificate 2 (DSC2).
Letterewe Estate is a place of history
A mountain wilderness loved and preserved through the centuries.
1600s

Letterewe was first owned by members of clan Mackenzie until 1837.

1610

The Letterewe ironworks were established by Sir George Hay at Furnace.

1782

By this date the construction of Letterewe House had begun, a much smaller building than the one seen today.

1803

The first sheep-farm in the Gairloch area, managed by John McIntyre, a cattle dealer from Perthshire, was started in Letterewe.

1837

Meyrick Bankes, an industrialist from Lancashire, bought the Estate and in 1878 Maria Ann Liot, his daughter, became the proprietrix.

1909

The Marquis of Zetland purchased Letterewe.

1948

Colonel Whitbread became the owner of the Estate.

1951

Electricity was installed.

1978

Ardlair, Carnmore and Larachantivore, part of the Letterewe Estate, was bought by Paul Fentener van Vlissingen from Colonel Whitbread.

1983

Letterewe was bought by Paul Fentener van Vlissingen.

1992

The family of Colonel Whitbread sold 32,000 acres of their Kinlochewe Estate to Mr Fentener van Vlissingen.

1993

Paul Van Vlissingen was involved in the first 'right to roam' negotiations, the Land Reform Act which became law in 2003, known as the 'Letterewe Accord'.

2017

Hydro installed to generate electric power.

2018

Red Squirrels reintroduced. WE TAKE OUR
RESPONSIBILITY
SERIOUS
Preserving the present for the future.
We care deeply about natural environment, the plants and animals and the awe-inspiring red deer at Letterewe and aim to manage the estate sustainability. We have installed a mini-hydro scheme that provides renewable energy for the main estate lodge, and have sponsored academic studies of our plants and animals.
WITH PASSION FOR OUR TRADITIONAL SCOTTISH ESTATE
We work hard to keep this part of Scotland truly wild. The health and vitality of Letterewe's red deer herd, the fish in its glistening lochs and the animals in its native woods, are testament to the way the estate is managed and the care our staff has for our home in the hills.
Spacious, luxurious accommodation on the edge of Loch Maree.
Letterewe Lodge
Letterewe Lodge is accessed by private launch across Loch Maree, offering thrilling views of Slioch (the spear in Gaelic), which features in countless calendars. The house offers the ultimate in holiday comfort, with spacious, family friendly accommodation. Surrounded by stunning oak woods, the lodge overlooks the loch and distant Beinn Alligin (mountain of beauty).
The perfect loch side holiday home for an active break in the Highlands.
Ardlair Lodge
The ideal loch-side holiday for an active break in the Highlands. Ardlair, on Loch Maree, is reached by estate track from Poolewe and comes with its own boat and outboard. The house has a wonderful open plan living area and offers easy access to the hills, glens and lochs of Letterewe Estate.
A secluded lodge, perfect for fishing, walking and climbing, deep in the wilderness.
Carnmore Lodge
Carnmore is officially one of the remotest houses in Britain. A former farmhouse, it has no roads leading to it and is reached by estate track followed by a launch along Fionn Loch. Deep in the land of eagles and deer, it is lit in the evening by candles and storm lanterns.
Satisfied reviews
What our guests say

We want to thank you for allowing all of us to enjoy this most magical place in the world. The lodge is so lovely, and all the little details, flowers in the rooms. We are a very mixed group – 3 from Singapore, 1 from Melbourne, Australia, one from New Zealand (originally from Holland) and 8 from East Riding of Yorkshire, England. And each and everyone of us have thoroughly enjoyed our stay. Special special thanks to Barbara for all the information of her patient answering of all our queries, to Andrew and Rory, Mark and Melanie for all their help in making the stay extra special. I hope to return sometime soon.
Mahen and family
July 2018
Ik wou u ook bedanken voor de fantastische tijd. Wij hebben ontzettend genoten. Dit huis is niet te beschrijven zo mooi. Het personeel heeft erg goed voor ons gezorgd. Het was een ervaring die ik niet had willen missen. Ik hoop ooit nog eens de kans te krijgen om terug te komen.
Marja Plessius, New Zealand, ex Amsterdam
July 2018
We have had such an amazing time in this beautiful surrounding and house. We felt very well cared for. It was in the little details that we felt welcome like the bonfire with marsmellows, bathing products from the area, fresh flowers in each room and the guidance from William to the little cabin up in the mountains. A place that we would love to revisit. With love from The Netherlands.
Kiki, Mana, Floor, Olga, Fleur, Ariane, Mary
April 2018
Any questions?
WRITE US HERE
Glad to meet you
CONTACT INFO
We would love to hear from you and we are more than happy to answer any question you might have about visiting Letterewe Estate.