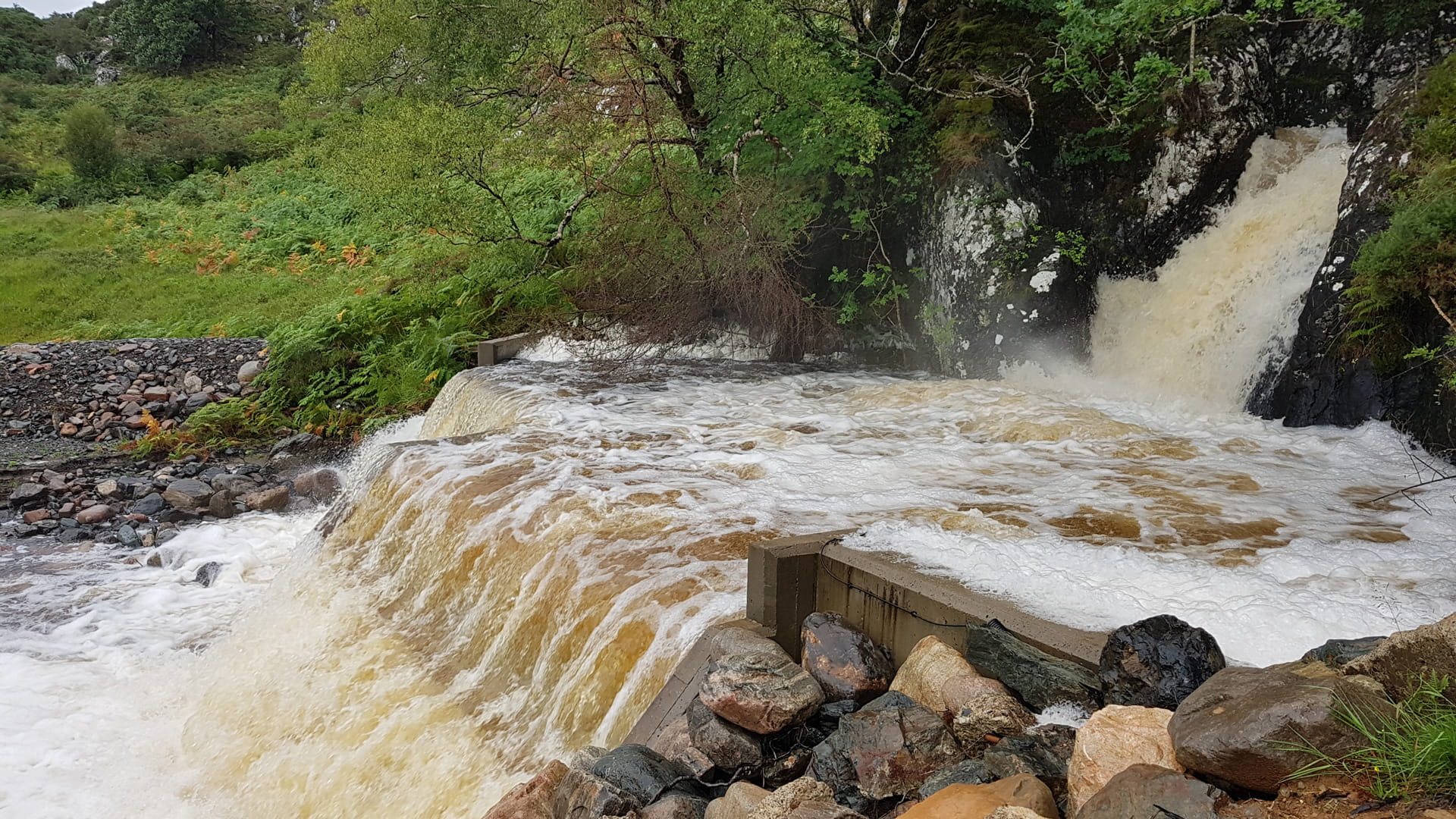 CORPORATE & SOCIAL RESPONSIBILITY
Preserving the present for the future.

We care deeply about natural environment, the plants and animals and the awe-inspiring red deer at Letterewe and aim to manage the estate sustainability. We have installed a mini-hydro scheme that provides renewable energy for the main estate lodge, and have sponsored academic studies of our plants and animals.
WE CARE
ABOUT NATURAL
SCOTLAND
And what we leave behind
Our mini hydro scheme was installed on a fast flowing burn near Letterewe Lodge in 2017, with the rain water that floods from the hills after a downpour driving a turbine to generate electricity. The system can generate up to 100KWh. Letterewe staff are trained in operating the system and visitors are welcome to a tour of the installation.
We want to make a difference
Letterewe's hydro scheme was a major investment in 'green' technology. The estate recycles as much as possible, and uses ponies to remove deer during the stalking season (we shoot stags from the end of August to October 20).
The estate has always known the importance of working with the local community and has close ties with local suppliers.
Letterewe, its deer herd and its infrastructure are managed carefully and to preserve the estate for future generations to enjoy.
We undertook a 3 year study of our deer herd assisted by Professor Tim Clutton-Brock and Professor Mick Crawley and their team. As a result we recognised that our ancient Oak woods on Loch Maree were not regenerating as we would like due to deer pressure. After a period of consultation with Scottish National Heritage, Letterewe Estate initiated a program of fencing off a total of 21 deer exclosures throughout the whole woodland totalling 93.94 ha in total.
This project started in 2006 and was completed in 2014. It was done at the total cost of the estate. We were assisted by SNH in our selection of areas to fence, giving preference to open areas with little or no canopy. We also extended the fencing beyond the current forest, not only helping regeneration but also in the hope of increasing the area of woodland. The Oakwood at Kernsary has also been ring fenced and we are currently working on planting a new native woodland.
Spacious, luxurious accommodation on the edge of Loch Maree.
Letterewe Lodge
Letterewe Lodge is accessed by private launch across Loch Maree, offering thrilling views of Slioch (the spear in Gaelic), which features in countless calendars. The house offers the ultimate in holiday comfort, with spacious, family friendly accommodation. Surrounded by stunning oak woods, the lodge overlooks the loch and distant Beinn Alligin (mountain of beauty).
The perfect loch side holiday home for an active break in the Highlands.
Ardlair Lodge
The ideal loch-side holiday for an active break in the Highlands. Ardlair, on Loch Maree, is reached by estate track from Poolewe and comes with its own boat and outboard. The house has a wonderful open plan living area and offers easy access to the hills, glens and lochs of Letterewe Estate.
A secluded lodge, perfect for fishing, walking and climbing, deep in the wilderness.
Carnmore Lodge
Carnmore is officially one of the remotest houses in Britain. A former farmhouse, it has no roads leading to it and is reached by estate track followed by a launch along Fionn Loch. Deep in the land of eagles and deer, it is lit in the evening by candles and storm lanterns.