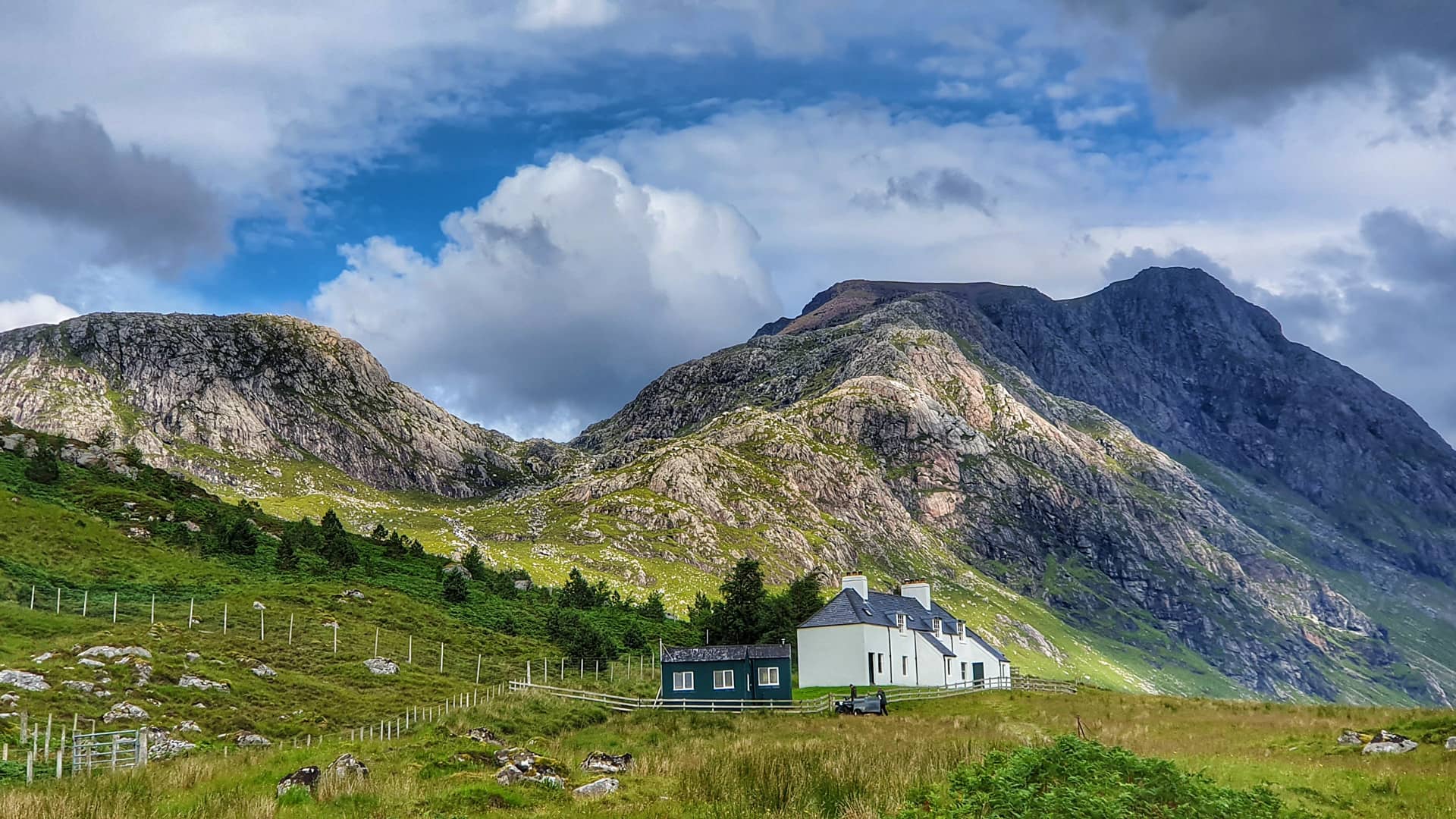 AN UNIQUE HOUSE DEEP IN THE HILLS
Nowhere in Britain is further from the hustle and bustle of everyday life.

Originally built as a farmhouse, there are no roads to Carnmore, which has to be reached by estate track from Poolewe, followed by estate launch along beautiful Fionn Loch (white loch in Gaelic). The whitewashed house sits on the edge of an imposing bowl of mountains, including a'Mhaighdean – the maiden – Scotland's remotest Munro (mountain over 3,000ft).
Carnmore is self-catering and sleeps a maximum of eight in its wood-panelled and wooden floored bedrooms. Whether you are rock climbing, fishing, writing a novel or an annual report, communing with nature or studying wildlife, Carnmore provides peace and isolation in the heart of the hills. Maximum hygge!
Carnmore will appeal to those who love the simple things in life. There is no mains electricity but there are two solar powered lights, above the Rayburn and sink. The wood panelling is original, the rooms are cosy and evenings around the open fire, in the light of candles or paraffin lamps, are part of its rustic charm.
Carnmore lies between Fionn and Dubh lochs and sits under the rugged Carnmore Crag, famed for its climbing routes. It is surrounded by wonderful brown trout fishing and is also perfectly placed for the renowned 'Fisherfield Five' Munros.
Carnmore has to be reached by a long track, starting near Poolewe, with staff taking you and your belongings on a stunning journey down Fionn Loch, past forested islands. There is a spot above the MacLean lochs that is officially further from a surfaced road (civilisation?) than anywhere on mainland Britain.
FISHING LODGE
Some of the best fly-fishing fishing in the highlands.
Carnmore is a short walk from Fionn (white) Loch and atmospheric Dubh (black) Loch, and has boats on both lochs. Famed for their large ferox trout, they also offer excellent sport for fly fishermen, along with the remote MacLean lochs, around a one hour walk uphill – with spectacular views to the west.
The journey into Carnmore is an unforgettable experience. The road begins at the edge of the River Ewe in Poolewe before quickly turning on to an unsurfaced estate track that takes you past the stalker's house at Kernsary and up the hill, through woodland full of deer, to a pier on Fionn Loch, where the estate launch awaits.
Carnmore has a Rayburn and a two-burner gas stove in its cosy kitchen, an open fire in the sitting room and still has some of the original features and furniture from the days when it was occupied by a farming family living a hard life in the hills.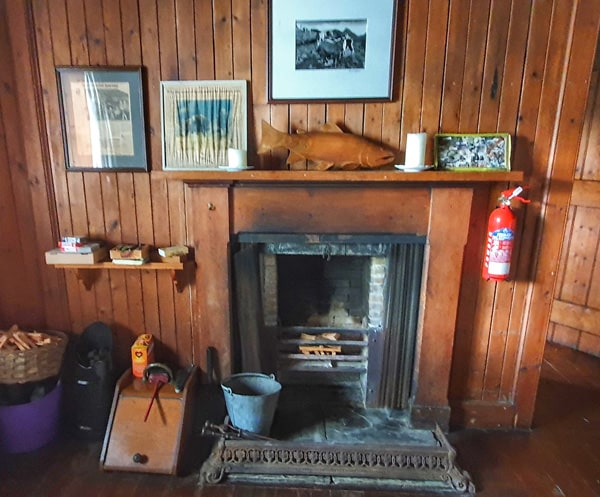 Carnmore is a cosy and comfortable house if the rain sweeps in, and a permanently-warm base – thanks to the Rayburn – after a long day outdoors.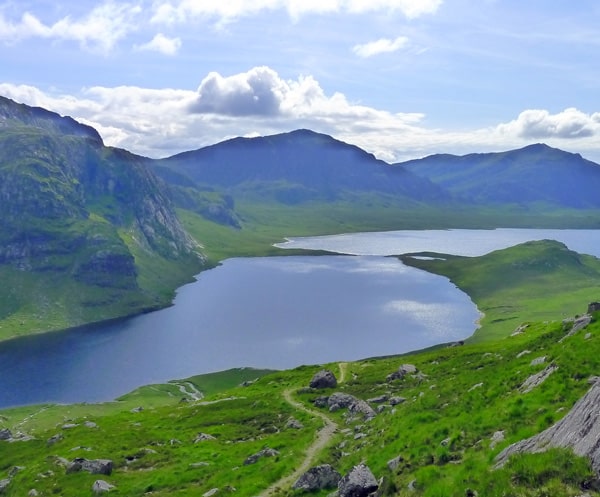 Carnmore offers relatively easy access to several renowned Munros, and to beautiful sandy beaches – perfect for a picnic or wild swimming – on Fionn and Dubh lochs.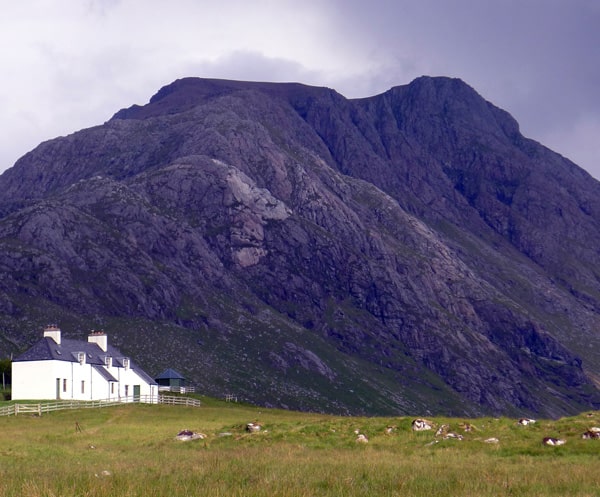 Carnmore is an inspirational and unique mountain home with some of the finest views in the Highlands, across Fionn to Beinn Airigh Charr, and across Dubh to a'Mhaighdean. It is bound to inspire you.

The perfect self-catering lodge for an active break in the Highlands.
Your own private lodge for fishing, stalking or walking
A solitary mountain home offering instant access to some of Scotland's most isolated and magnificent mountains.
The highlights of Carnmore Lodge:
Remoteness and solitude
Mountains and lochs
Wildlife on the doorstep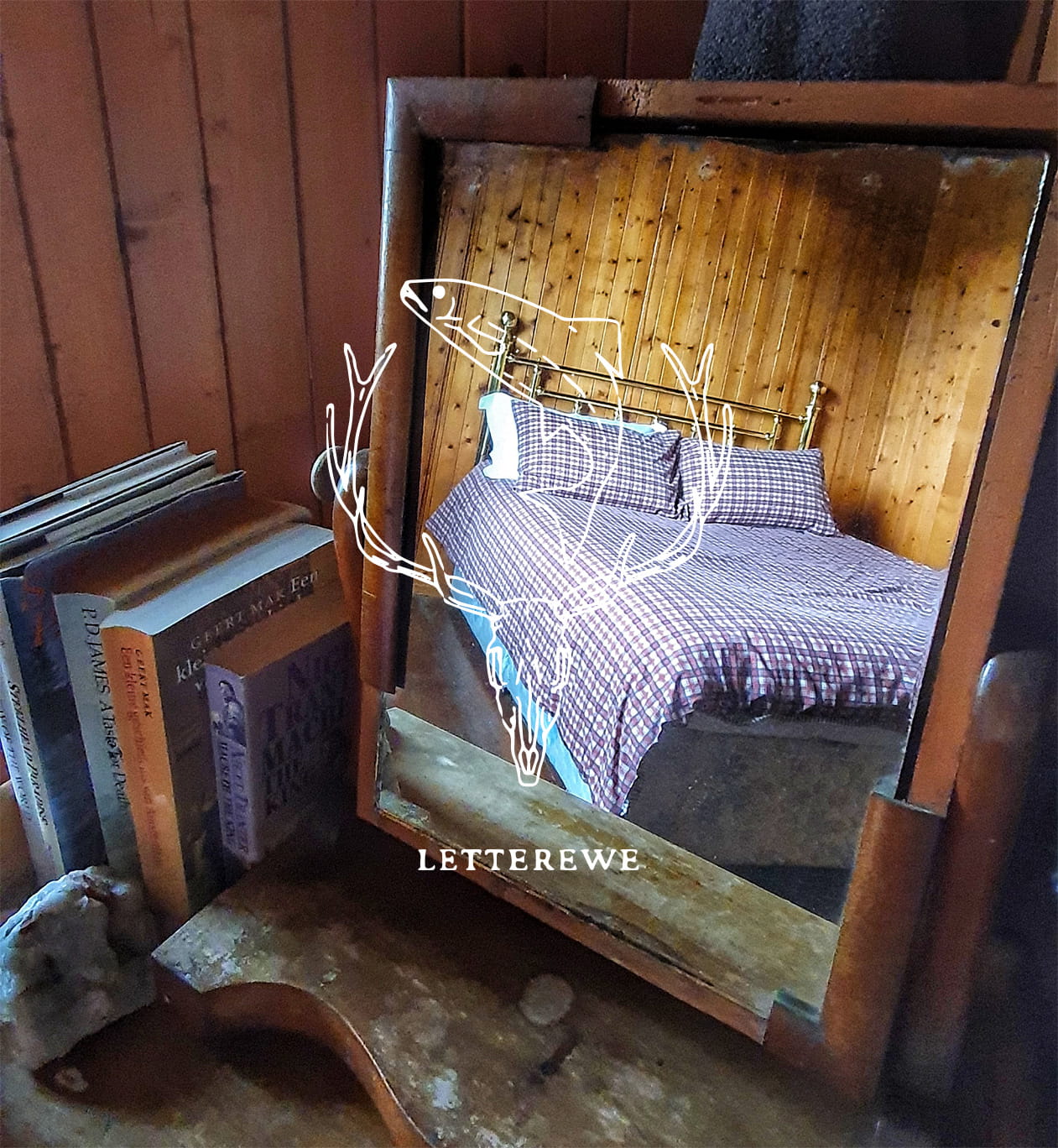 Detailed information about the Letterewe lodge
Lodge Overview
We would like to welcome you
Book your stay today